CAT'S BOOKS | Home
Cat Urbigkit is an award-winning writer and photographer based on a western Wyoming sheep ranch, where she receives much inspiration for her work. She has written and photographed seven non-fiction book titles for children. Her first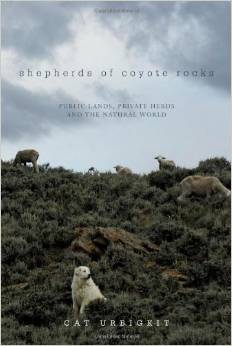 adult non-fiction title, Yellowstone Wolves, was published in 2008, followed by Shepherds of Coyote Rocks: Public Lands, Private Herds and the Natural World in September 2012, and When Man Becomes Prey was released in October 2014. All titles are available from regular book sellers. In March 2013, Cat's first nonfiction e-book for kids was released, Parker Pastures: A Visit to a Sustainable Farm.
Cat is a contributing writer to Stephen Bodio's Querencia nature blog. Her photographs of ranch life and wildlife have appeared in numerous books and magazines, and her daily Facebook posts are popular. For more information, or to arrange a book signing, presentation, or school or library visit, please contact Cat directly. Watch a 2013 Wyoming PBS program featuring Cat Urbigkit here: (26:49 minutes)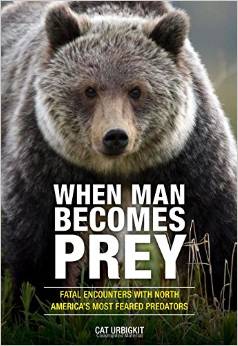 Cat also has a traveling art exhibit called Portraits of Pastoralism. Portraits of Pastoralism is a 20-image traveling public art exhibit of Cat Urbigkit's black-and-white photographs of pastoralists around the globe, illuminating the challenges faced by people whose cultures involve the seasonal movement with livestock herds (transhumance). This educational art exhibit allows the public to see the faces of the pastoralists and their animals, from cattle and sheep producers on the public rangelands in the American West, to goat herders in Spain, and women milking their yaks in Mongolia. The exhibit is intended to help the American public understand the vital importance of these seasonal movements of people and livestock, and the threats to continuing this practice. Cat's goal is to promote public support for maintaining this sustainable use of natural resources, while recognizing and treasuring the human value of a close association with the land. The exhibit features photos from four continents, including images of pastoralists from the American West, Africa, Nepal, Mongolia, Kazakhstan, Spain, Bulgaria, and Turkey.
Cat Urbigkit and her family are sheep and cattle producers in western Wyoming, where they also raise guardian dogs. As a reporter, and publisher, Cat Urbigkit has won numerous awards for her coverage of agricultural and environmental issues. She has made it her priority to write factual books for children that promote positive views of agriculture in the United States.
Children's Books:
The Guardian Team: On the Job with Rena and Roo
Path of the Pronghorn
Brave Dogs, Gentle Dogs: How They Guard Sheep
The Shepherd's Trail
A Young Shepherd
Cattle Kids: A Year on the Western Range
Puppies, Puppies Everywhere!
_________________________________________________
Using dogs to help protect livestock from predators
2010 Article in Sheep & Goat Research Journal - by Cat & Jim Urbigkit
Expanding large carnivore populations pose new challenges for livestock owners to protect their herds from predators while abiding to the laws that protect some of these predator species which are under federal protection. Some sheep ranchers have used specially-bred livestock protection dogs as a non-lethal tool to help protect their herds from wolf predation. Cat and Jim Urbigkit, ranchers in Big Piney, have co-authored a paper on the use of livestock protection dogs (LPDs), which was recently published in Sheep & Goat Research Journal. "The number of LPDs killed by large predators is increasing," they wrote. "We conducted a literature review to identify LPD breeds that may be more suited for use around large carnivores, such as gray wolves." Click on this link for the PDF of this article (8 pages, 1590K)
_________________________________________________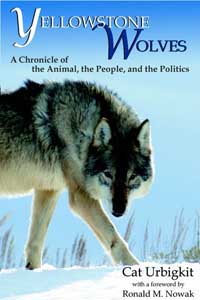 Yellowstone Wolves
(2008) Yellowstone Wolves For the first time, the history of Wyoming's native wolf is told in an intensively researched, fully footnoted chronicle by Wyoming's award-winning author Cat Urbigkit. Beginning with the archeological evidence of wolves in western Wyoming, through the wolf control era when most, but not all, wolves were eradicated, the book continues through the release of Canadian wolves into Yellowstone National Park and the lasting effects of this controversial action. Urbigkit is uniquely qualified to compile this intensely personal perspective, as she was one of the litigants who sued the US Fish and Wildlife Service to prevent the reintroduction of Canadian wolves into the northern Rockies. Published by McDonald & Woodward Publishing Company. Click here to read more about the book. Click here to order.
---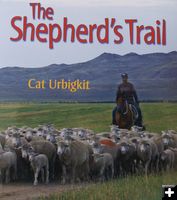 The Shepherd's Trail
(2008) The Shepherd's Trail From breeding season to lambing season, and shearing in between, The Shepherd's Trail presents a lively, informative text and stunning photographs that show how sheep are raised over the course of a year. All the photos in the book were taken in western Wyoming. This is Cat's 5th non-fiction photo essay for children.

---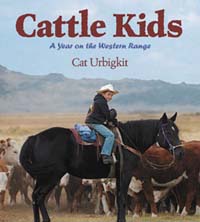 Cattle Kids
(2007) Cattle Kids Cowboys aren't necessarily boys, and they aren't necessarily gorwn-ups either. This book is a lively photo essay where readers will meet girls and boys who work with their famiy cattle ranches in Wyoming. Cowgirls and cowboys take part in many aspects of the livestock operations, from calving and branding to haying and rounding up the herd. Cat Urbigkit follows cattle kids through a year of ranching on the Wyoming western range. Published by Boyds Mills Press. ISBN: 978-1-59078-508-9
---

A Young Shepherd
(2006) From Boyds Mills Press, A Young Shepherd tells the story of Cass, a young shepherd who works on his family's sheep ranch. Raising sheep is hard work. They need plenty of food and water and good shelter. They need vaccinations to protect them from disease. They also need protection from predators, such as coyotes. Tending sheep goes on throughout the year, from spring when the lambs are born, to winter, when the sheep's wool grows long.
Like all good shepherds, Cass cares for all the sheep on the ranch. But he also has his own herd. Cass developed his herd from lambs that had lost their mothers. These orphaned lambs need special attention, such as bottle feeding until they are able to eat on their own. They need the company of other sheep. And they need to have fun, too.
A Young Shepherd was selected as the 2006 Book of the Year by the Wisconsin Ag in the Classroom. It was also awarded on the 2006 Ohio Farm Bureau Children's Literature Award Honors List.
ISBN: 1590783646
---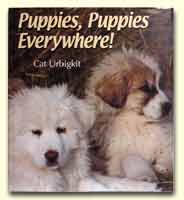 Puppies, Puppies Everywhere!
(2006) Puppies bring a smile to every child's face, and so will this adorable book. Cat Urbigkit captures puppies playing, prancing, napping, and more with a simple rhyming text and colorful photographs. Young children will delight in page after page of puppies and their antics. It has been selected for the Children's Choices for 2007, a project of the International Reading Association & The Children's Book Council.
From Boyds Mills Press
ISBN: 1-59078-363-8
---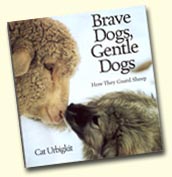 Brave Dogs, Gentle Dogs: How They Guard Sheep
(2005) Many children are familiar with working dogs such as guide dogs and herding dogs, but they may not know anything about how valuable guardian dogs are to sheep ranches. Now, with Cat Urbigkit's Brave Dogs, Gentle Dogs: How They Guard Sheep, from Boyds Mills Press, children throughout the country can discover the lifelong bond formed between sheep and the guardian dogs that watch over them.
Urbigkit's engaging photo essay includes full-color photographs of the puppies and lambs, dogs and sheep as they intermingle and come to depend on one another. She explains how guardian dogs have been used for thousands of years in other countries, and how ranchers brought them to the Rocky Mountains about 30 years ago. Since then, they have protected livestock against such predators as grizzly bears and gray wolves.
Brave Dogs, Gentle Dogs: How They Guard Sheep was named an International Reading Association Children's Book Award Notable Book for 2006. It was the 2006 Wyoming Ag Books for Kids book and a 2007 Wyoming Reads pick. This book is a nominee for the 2007 Mockingbird Award.
ISBN: 1590783174
Book Signings and Speaking Engagements
Cat is available for speaking engagements and invitations for book signings. E-mail her for more information.
Upcoming Books
The above books may be ordered through any bookstore or from one of Cat's favorites, Kings English Bookshop Her next two children's books will be on beef cattle production and migratory domestic sheep outfits. She has an adult, non-fiction book on the history of wolves in Wyoming due for publication this year.
www.ParadiseSheep.com
www.wyomingauthors.pbwiki.com (search on author Urbigkit)
Great Bookstores:
http://kingsenglish.booksense.com (Salt Lake City, Utah)
www.whistlestopbooks.com (Douglas, Wyoming)
www.valleybookstore.com (Jackson, Wyoming)