Sublette County General Election Sample Ballots (posted 9/23/2020)
The 2020 General Election will be held on Tuesday, November 3rd. For Sublette County voters, this election will include voting for:
- President and VP of the United States
- United States Senator
- U.S. Representative
- State Senators and Representatives
- Three (3) seats on the Sublette County Board of County Commissioners
- Sublette County Assessor
- Justices on the Wyoming Supreme Court
- District and Circuit Court Judges
- A proposed Wyoming Constitutional Amendment regarding debt limits on municipal sewer projects
- School District #1 Board of Trustees
- School District #9 Board of Trustees
- Upper Green Cemetery District Board of Trustees
- Big Piney Cemetery District Board of Trustees
- Rural Health Care District Board Trustees
- Conservation District Supervisors
- Proposed creation of Special Hospital District
- Trustees for the proposed Special Hospital District
- Pinedale Lodging Tax increase from 3-4%

Below are links to the Sublette County sample ballots. There are ten different ballots because some options vary for the different precincts. Voters in the city limits of the Town of Pinedale will be voting on the question of whether to authorize to impose a 4% Special Lodging Tax on short-term lodging (up an additional 1% from the tax from previous years). Voters in Bondurant and Daniel will vote for State Senate District 16 and State Representative District 22 candidates. Other precincts will vote for State Senate District 14 and State Representative District 20 candidates.

Absentee ballots have been sent out to voters who have requested them. Voters may go to the Sublette County Clerk's office in the Sublette County Courthouse in Pinedale to register to vote or request an absentee ballot.

Sample Ballots:
Precinct 1-1 In Town – Pinedale
Precinct 1-1 Out of Town - Pinedale
Precinct 1-3 In Town - Pinedale West
Precinct 1-3 Out of Town - Pinedale West
Precinct 1-4 - Boulder
Precinct 2-1 - Big Piney
Precinct 2-2 - Marbleton
Precinct 4-1 - Cora
Precinct 4-2 - Daniel
Precinct 5-1 - Bondurant

---
Special Hospital District events (posted 9/23/2020)
Here are events scheduled for the Special Hospital District. These are opportunities to meet with members of the Sublette County Rural Health Care District and Sublette Center, as well as candidates for the boards, and get questions answered about the Critical Access Hospital and proposed Special Hospital District that will be on the General Election ballot on November 3rd.

Thursday, October 1: 12 pm noon – Big Piney Library – Bring your lunch
Wednesday, October 7: 6 pm – Marbleton Senior Center
Thursday, October 8: 6 pm - Boulder Community Center
Wednesday, October 14: 1 pm - Rendezvous Pointe Senior Center, Pinedale
Tuesday, October 27: 5:30 pm - Pinedale Library
Wednesday, October 28: 5:30 pm - Big Piney Library

---
Scheduled Flu Clinics (posted 9/23/2020)
Several flu clinics are scheduled for September and October in Pinedale and Marbleton.

Tuesday, September 29th, 2020 10AM—1PM (Over >65 Years Only)
Southwest Sublette County Pioneers Senior Citizen Center
429 East 1st Street, Marbleton WY

Thursday, October 1st, 2020 10AM--1PM (Over>65 Years Only)
Rendezvous Pointe Senior Center
425 East Magnolia, Pinedale WY

Tuesday, October 6th,2020 2PM—6PM Community Clinic (All Ages)
Southwest Sublette County Pioneers Senior Citizen Center
429 East 1st Street, Marbleton WY

Thursday, October 8th, 2020 2PM—6PM Community Clinic (All Ages)
Rendezvous Pointe Senior Center, 425 East Magnolia, Pinedale WY

Fridays--October 9th & October 16th, 2020 2-5PM
Sublette County Public Health Office
(Watch for signs in front of our office) 619 East Hennick Street, Pinedale WY, 307-367-2157

• PAPERWORK: Please complete your pre-registration paperwork before you arrive for your flu shot appointment—find copies available at your local Senior Center, Public Health Office, or go to https://drive.google.com/file/d/11TOxnU6MbzChVQdC58cDW4CA7jWd1ezG/view to print off a copy to bring with you.


---
BTNF Blowdown Trail Condition Update (posted 8/23/2020)
Pinedale Ranger District, Bridger-Teton National Forest
On Monday, September 7, 2020, there was a massive wind event with gusts in excess of 60+mph throughout the Wind River Range in western Wyoming, causing trees to cover roadways and trails. All main Forest roads have been cleared and you can drive to trailheads.

Trail report as of Wednesday, September 23, 2020 Green River Lakes
• Lakeside Trail: Cleared as of 9/21/2020
• Highline Trail south to Trail Creek Park (13 miles total): Cleared as of 9/21/2020

New Fork Lake
• New Fork Trail to New Fork Park up to Palmer Lake and back down on Double Top Mountain Trail past Rainbow Lake to trailhead: Passable as of 09/11/2020
o Forest Service crews have not walked these trails, but this trail was not as significantly impacted as other locations. The outfitter cleared a few trees from this loop to report the trail was passable with stock.

Spring Creek Park
• No Forest Service crews have been to this location. Secondary information is that there are trees down, but passable to hikers to the Wilderness Boundary, about 2.5 miles. Then the trees increase to Glimpse Lake, another 1.5 miles. Completely impassable to hikers and stock from Glimpse Lake on. Report from 09/16/2020
o On 9/22/2020 the Forest Service Crew made it 1000 feet past the Wilderness Boundary, so about 2.5 miles of the trail to Trapper Lake is clear.
• Sending crew of two to Spring Creek Park Trailhead to start Glimpse Lake Trail today 9/22

Elkhart Park
• Pine Creek Trail (down to Long Lake): No updates.
• Pole Creek Trail: The first 4 miles of this trail to Photographer's Point was completely obliterated. Green trees were blown over by their root wads and stacked 10 feet tall. Unable to even find the trail. From Photographer's Point to Seneca Lake (6 additional miles) the trail is tree covered, but passable to hikers. Not recommended for stock.
o Forest Service has had crews working on the Pole Creek Trail since 09/14/2020
o Trail is clear about ½ mile from Photographer's Point as of /21/2020
o Since entering the Bridger Wilderness, progress has been about 1000 feet per day
 Crew of 5 Wilderness Rangers from the Pinedale Ranger District
 Additional 4-5 Jackson Ranger District Wilderness Rangers will be working on the Pole Creek Trail on 9/23 and 9/24
• Crews had a day off from work on the Pole Creek Trail on 09/22/2020. Jackson Trail Crew will be starting at Miller Park today 09/23/2020.

Boulder Lake
• Ruff Lake Trail: Clear to Wilderness Boundary, about 2 miles just prior to Blueberry Lake, as of 09/20/2020.
• Boulder Creek Canyon Trail: Clear to Wilderness Boundary (.5 miles) as of 9/20/2020. Secondary information that stock groups are continuing to Ethel Lake and then beyond to Pipestone Lakes area as of 09/17/2020

Meadow Lake Trail
• Forest Service crew cleared trail to Wilderness Boundary on 09/17/2020.
o Public reported unable to reach wilderness boundary on 9/20/2020? We did have wind and very little moisture on Saturday 9/19/2020.

Burnt Lake
• Engine 421 will be sent to clear the Burnt Lake Trail prior to the Wilderness today 009/23/2020, barring any fires from the lightening we received yesterday.

Scab Creek
• Scab Creek Trail: Clear to Wilderness Boundary, about 2.5 miles, as of 09/09/2020. About 25 trees down between boundary and Little Divide Lake, 6 miles from the trailhead. Less than 5 are difficult to travel around with stock. Passable with stock, but difficult. Another 10 trees or so between Little Divide and Dream Lake. Passable with stock. Report from outfitter on 09/13/2020.
• Lowline Trail: No updates.

Big Sandy
• Highline Trail north: No Forest Service crews have been working on this trail as of 9/21/2020. Big Sandy Lodge has started clearing this trail. Our reports from the public is it is taking 7 hours to travel the 4 miles from Big Sandy Trailhead to Dad's Lake.
• Big Sandy Trail: No Forest Service crews have been working on this trail as of 9/21/2020. Reports from the public say this 6 mile trail to Big Sandy Lake was less impacted than the Highline Trail north, but still significant blowdown. Plan on 2-3x longer to get to Big Sandy Lake.
o See attached pictures from the Big Sandy Lake Trail. Passable to hikers. Not recommended for stock. Snow on Jackass Pass Trail, less than 6 inches.

SAFETY ALERT: Be aware that there are many current and potential hazards along this trail and surrounding area, so plan accordingly. Passing storms may bring winds which could blow over additional trees blocking trails or cause personal injury.

Contact Information:
Pinedale Ranger District Office
29 E. Fremont Lake Rd.
307-367-4326
Open Mon – Fri, 8:00 am – 5:00 pm

To report a wildfire, call 911 or 307-739-3036

---
Pinedale Lions Club changes meeting location (posted 9/23/2020)
The Pinedale Lions Club is changing their meeting location for the winter. They will be meeting the first and third Thursdays of the month at 6:00pm in the back room of the VFW in Pinedale. The club is part of Lions Clubs International, a community service organization. Anyone interested welcome to attend.
---
Funeral Service for Michele Hinderliter Sept. 26 (posted 9/21/2020)
Covill Funeral Home
Michele Hinderliter, 73, of Pinedale passed away Saturday evening September 19th at the Sublette Center. A funeral service will be held Saturday September 26th at 10:00 AM at Our Savior's Lutheran Church. A viewing will take place Friday evening September 25th at Covill Funeral Home from 6 to 8 PM. She will be laid to rest next to her husband Jim, following the services, in the Pinedale Cemetery.

Related Links:
Obituary – Michele Hinderliter Covill Funeral Home, Pinedale, Wyoming

---
Half Moon Lake Lodge closes Sept 27 (posted 9/20/2020)
For the summer season
Half Moon Lake Lodge will be closing on Sunday, September 27th for the summer season. They will be open for breakfast, lunch and dinner every day the last week from 8AM to 8PM, Sunday Noon to 8PM. They offer boat rentals, cabin rentals, and horseback riding. Directions: From Pinedale, turn onto Fremont Lake Road near Ridley's going up to Fremont Lake. Stay on the paved Skyline Drive, approximately 7 miles. Turn right onto Forest Service Road 114 to Half Moon Lake. Continue for another 2 miles on the main gravel road. The lodge and parking will be on your right, next to the lake. It is approximately 25 minute drive. For dinner reservations and more information, call 307-367-6373, or go to their website www.halfmoonlakelodge.com.
---
Public Health Nursing offers Drive-Thru Flu Shot Clinics (posted 9/17/2020)
Sublette County Public Health
The 2020 flu season is right around the corner and the Wyoming Department of Health is urging residents to get their flu shots. It is nearly impossible to predict the severity of the flu season ahead of time, but we can always predict that it is coming. Because of the COVID-19 pandemic, reducing the spread of respiratory illnesses, like flu, this fall and winter is more important than ever.

Flu is a contagious respiratory illness caused by influenza viruses that infect the nose, throat, and sometimes the lungs. It can cause mild to severe illness, and at times can lead to death. Flu symptoms can be very similar to COVID-19 symptoms. Symptoms include fever, cough, sore throat, runny or stuffy nose, muscle or body aches, headaches, and fatigue.

The best way to prevent flu is by getting a flu vaccine each year. Flu vaccinations are recommended for most individuals over 6 months of age. Flu vaccines cause antibodies to develop in the body about two weeks after vaccination. These antibodies provide protection against infection with the viruses that are used to make the vaccine.

Sublette County Public Health is Offering Two Types of Influenza Vaccine This Year:
• Seqirus Fluad Quadrivalent Vaccine—this vaccine has been approved for individuals over the age of 65 years only. This vaccine combines quadrivalent influenza vaccine with an adjuvant. An adjuvant is an ingredient of a vaccine that helps promote a better immune response. Cost $55/dose—Medicare will pay for this vaccine. Please see dates below for >65 year clinics.
• Fluzone Quadrivalent Vaccine—this vaccine is approved for individuals 6 months and older. A quadrivalent influenza (flu) vaccine is designed to protect against four different flu viruses, including two influenza A viruses and two influenza B viruses. Cost $20/dose—will bill to insurance, cash, or check accepted. Please see dates below for community events.
• Public Health can bill Medicare, BCBS, Cigna, & UMR Insurance. Please fill out insurance information on your pre-registration sheet.
• Due to the COVID-19 pandemic, Sublette County is going to offer Drive-Thru Flu Vaccine Clinics. This will be an effort to get everyone vaccinated in a safe way! Please come to our large events this year—we will have very limited appointment availability at our office.

Scheduled Flu Clinics:
• Tuesday, September 29th, 2020 10AM—1PM (Over >65 Years Only)
Southwest Sublette County Pioneers Senior Citizen Center
429 East 1st Street, Marbleton WY
• Thursday, October 1st, 2020 10AM--1PM (Over>65 Years Only)
Rendezvous Pointe Senior Center
425 East Magnolia, Pinedale WY

• Tuesday, October 6th,2020 2PM—6PM Community Clinic (All Ages)
Southwest Sublette County Pioneers Senior Citizen Center
429 East 1st Street, Marbleton WY

• Thursday, October 8th, 2020 2PM—6PM Community Clinic (All Ages)
Rendezvous Pointe Senior Center, 425 East Magnolia, Pinedale WY

• Fridays--October 9th & October 16th, 2020 2-5PM
Sublette County Public Health Office
(Watch for signs in front of our office) 619 East Hennick Street, Pinedale WY, 307-367-2157

Important Requirements:
• MASKS: Everyone in the car is required to wear a mask.
• PATIENT SAFETY: Please stay in your vehicle. Watch for signs—there will be traffic attendants directing flow of traffic into the event. Plan to stay 15 minutes after your vaccination to monitor for any reactions.
• SEATING: The patients receiving the vaccine must be seated next to an accessible door. We will not be entering the vehicle to give any vaccinations. Please wear a short sleeve shirt.
• STAY HOME IF SICK: If you have symptoms like fever, cough, congestion, loss of smell—do not come to this clinic!
• PAPERWORK: Please complete your pre-registration paperwork before you arrive for your flu shot appointment—find copies available at your local Senior Center, Public Health Office, or go to https://drive.google.com/file/d/11TOxnU6MbzChVQdC58cDW4CA7jWd1ezG/view to print off a copy to bring with you.

---
Soda Lake WHMA Wetland Restoration Project begins (posted 9/17/2020)
Mark Gocke, Public Information Specialist, Wyoming Game & Fish
The Wyoming Game and Fish Department, in cooperation with Ducks Unlimited, has recently begun a wetland restoration project at the Soda Lake Wildlife Habitat Management Area north of Pinedale. The once vibrant man-made wetlands have basically lived out their lifespan, silted in and held very little water for the past several years.

This 3,750-acre WHMA near Pinedale was established in 1948. It lies in a region of rolling sagebrush uplands bordered by the foothills of the Wind River Range. Soda Lake and the adjoining wetlands total approximately 370 acres, attracting many species of waterfowl, shorebirds, songbirds and terrestrial wildlife.

The wetlands restoration project will improve the functionality of the wetlands and allow seasonal management of water within the system. Drawing down water levels during the growing season will promote the growth of wetland plants that will then be flooded again in late summer, benefiting migratory waterbirds and ungulates such as moose. The completed project will also provide wildlife enthusiasts with excellent waterfowl hunting, bird watching and photography.

The wetlands work will be suspended on October 1, 2020, to accommodate the annual mule deer migration through this area. Work will resume July 15, 2021 following sage grouse and waterfowl nesting season. The project is planned to be completed by October of 2021.

---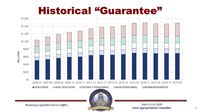 Historical "Guarantee"

Wyoming Legislature update (posted 9/17/2020)
Albert Sommers, House District #20 Representative
9/18/2020
Hello Sublette County, this is Albert Sommers reporting to you from interim work of the Wyoming Legislature. On September 8 and 9, the Select Committee on School Finance/Recalibration met to continue discussion of K12 school finance. I am co-chairman of this committee. Based upon the most optimistic revenue forecast from the May Consensus Revenue Estimating Group (CREG) Report, K12 education has a revenue shortfall of $450 million in the 2021/22 biennium and the shortfall is projected to almost double at $855 million in the 2023-24 biennium. This is the challenge that the Select Committee on School Finance faces. The recommendations we make to the full Legislature could affect all of the citizens of Wyoming, through either cuts to education, education jobs, or new taxes.

The shortfall in education funding is from three distinct areas: funding to school districts for the general operations of educating kids, funding for capital construction and major maintenance, and funding for a portion of the Wyoming Department of Education's budget. By far the biggest expenditure of school foundation dollars is through the general operations of K12 education, and consequently that is where the largest shortfall lies. The biggest categorical expense in the general operations of K12 education is teacher pay, followed by reimbursements like the costs of special education and transportation. The following is a graph that shows the breakdown of the cost of the k12 education "guarantee" per year, over the last 14 years. The Non-Teacher category includes school level administrators and staff. Non-personnel would be such expenditures as supplies, activities, and utilities. Examples of District Personnel would be superintendents, business managers and their clerical staff.

Five Wyoming Supreme Court decisions have largely dictated how Wyoming funds education, ending with the Campbell IV decision in 2008. The Supreme Court decisions required the Legislature to recalibrate the K12 funding model every five years to ensure that the model remains cost-based and provides an adequate and equitable education to every child in Wyoming. In order to determine what constitutes an adequate and equitable education, the Legislature hires school finance consultants to provide Wyoming with a K12 funding model. On September 8 and 9, the Select Committee received a report from our school finance consultants that detailed the personnel needed to provide an adequate, equitable education in Wyoming. The 2020 version of the Picus and Odden Evidence Based Funding Model generates 12,947 personnel statewide, which was four fewer positions than their 2015 version, when based upon the same number and type of students. We are still waiting for the report that costs out salaries for Wyoming teachers and administrators. Based upon the report received on September 8-9, I assume that the consultants' cost of education will be very similar to their model in 2015. Picus and Odden state in their written report, "And by extension, our team of researchers have searched for the most cost-effective options to provide the elements of the basket of goods and services."

Recalibration is a process to determine the cost of an adequate, equitable education for every child in Wyoming. However, it appears that the consultants are unable to provide us a model that costs much less than our current funding model, which means Wyoming still has an enormous shortfall in funding education. If we cut education funding substantially below the consultant's recommendation, we risk not holding up our constitutional requirements as mandated by the Supreme Court, which could result in a lawsuit brought by school districts or parents. The Select Committee on School Finance will likely examine a combination of cuts, taxes, and the State's savings to solve this enormous fiscal challenge. We will know more in October, when we hear from our consultants on salary levels.

I can be reached at albert@albertsommers.com with questions or concerns.

I would like to take this opportunity to thank all of the employees and school board members of School Districts #1 and #9 for their tireless work to educate Sublette County's children, especially under the very difficult circumstances created by this pandemic. Sublette County folk, when you get a chance thank a teacher.

---
Sublette County Libraries offer home delivery (posted 9/17/2020)
For those in quarantine or isolation during COVID-19 pandemic
The Sublette County Libraries are starting a new service of delivering library materials to those at home in isolation or quarantine. The free program is designed for those who find themselves in a COVID-19 quarantine, or just prefer to self-isolate to minimize potential exposure to the virus. A library staff member will check out your desired materials to your library account and discreetly deliver them to your doorstep — no contact required. This includes books, magazines, and video materials. If you live outside of Pinedale or Big Piney, library staff will try their best to accommodate you. For more information, contact Judi Boyce at the Pinedale Library, 307-367-4114 and Tawnya Miller at the Big Piney Library, 307-276-3515. Learn more about this service and how to get in touch with Judi or Tawnya here: https://sublettecountylibrary.org/Events.htm#QuarantineDelivery
---
RHCD expands testing (posted 9/16/2020)
Sublette County Rural Health Care District
The Sublette County Rural Health Care District is currently offering testing for Covid, Influenza, and Strep for symptomatic patients Monday through Friday in Pinedale from 8 a.m. – 12 p.m., and in Marbleton from 1-5 p.m.

Appointments for collection are required and will need to be made with the front desk at either clinic location and clear directions will be given as to where to go and how the testing will be completed.

Results may take up to 24 hours. Clinic staff will call with results once complete or results can be viewed on MyChart, our medical records system. If you need MyChart access please inquire with the front desk.

These tests will be free of charge for all children 18 years of age and under. If you are over the age of 18 and ASYMPTOMATIC or have a KNOWN EXPOSURE, please contact Public Health to determine whether or not you qualify for testing.

*It may be possible that you will be required to see a provider depending on symptoms and test results.

Collection personnel will ask screening questions to determine if you need to be seen.

Contacts:
Pinedale Clinic: 307-367-4133
Marbleton Clinic: 307-276-3306
Sublette County Public Health: 307-367-2157

Related Links:
www.sublettehealthcare.com Sublette County Rural Health Care District
www.sublettewycovid.com Sublette COVID-19 Response Group - Official County COVID website

---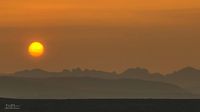 Pinedale Sunday sunrise. Photo by Dave Bell.

First half of September photo gallery (posted 9/14/2020)
Photos by Dave Bell
Local photographer Dave Bell has posted a new album of pictures for the first half of September. Landscape photography has been a challenge in the past weeks due to blow-in smoke from area wildfires that has turned the sky orange and obscured the scenic views. But Dave has put up some wonderful pictures, despite the challenge. Click on this link for his latest gallery: First Half of September, 2020 Album

---
BTNF acquires 240-acre Loomis Park Ranch in Sublette County (posted 9/13/2020)
The Conservation Fund, U.S. Forest Service and Jackson Hole Land Trust announced the addition of 240-acre Loomis Park Ranch to the Bridger-Teton National Forest in northwest Wyoming. This conservation effort was made possible through funding from the federal Land and Water Conservation Fund, which was permanently and fully funded by the Great American Outdoors Act, enacted in August. The fund is a bipartisan, federal program that uses a percentage of proceeds from offshore oil and gas royalties to acquire critical lands and protect natural resources and recreational access. The acquisition will protect big game migration corridors and will be added to the Beaver Twin grazing allotment.
---
SCSD#1 offers free school breakfast and lunch (posted 9/13/2020)
There have been some changes to the school lunch program including the option for students to eat in the classroom, providing parents the option to pick-up meals, providing multiple meals at a time as needed and flexibility in meal patterns and food choices.

In addition, there will be free lunch for all students enrolled in Sublette County School District #1, either on campus or in their Classroom-Based Virtual Education (CBVE) format. Both free breakfast and free lunch are being offered.

Students should let their teacher know they want a school lunch when meal counts are taken and students head to the cafeteria at lunch. There is no form to fill out or other requirements for families. The same is true for breakfast, although each building is handling breakfast a little differently. Some buildings will be serving breakfast in the cafeteria and some are serving in the classroom. Please contact your student's school if you have questions about how breakfast will be served there

---
Fall Classes at BOCES (posted 9/10/2020)
Sublette BOCES
Every year when fall begins Sublette BOCES also rolls out community classes. This year is a little different for all of us, but BOCES still has a nice slate of community classes ready for the Pinedale community. Many of the classes are similar to ones offered in the past, such as culinary (cooking), arts (pottery and painting), and nature (birding). There are also a few unique classes, such as one about the 2020 elections and a fundraising course for individuals and non-profits. The Fun with Fund-Raising class will be taught by Sheila Schmetzler from Western Wyoming Community College and it is an outgrowth from grant-writing classes she taught last year.

If you want to enroll, just visit the BOCES website (www.subletteboces.com) and click on the "Classes" button, or call the office at 307-367-6873.

Also, the University of Wyoming, the library and BOCES are bringing back a virtual Saturday U experience on October 8th. If you are interested, be looking for more information soon.

---
Civics Education opportunities (posted 9/8/2020)
Women's Suffrage and Constitution/Citizenship Day
The Wyoming Department of Education has posted some information about educational opportunities related to women getting the right to vote (suffrage) and Constitution Day.

Women's Suffrage
This year is the 150th anniversary of the women's vote in Wyoming. The first vote by a woman was cast on September 6, 1870 by Louisa Swain in Laramie, WY. The event was commemorated with a full year of celebrations. Events culminate this week with the final stop by a semi-truck, wrapped in Louisa Swain information. The semi, driven by four female truckers, was driven across the country. There is great information about how Wyoming codified the women's right to vote a full fifty years before the 19th Amendment was ratified at https://www.thelouisaswainfoundation.com/. Students and others can follow the route of the truck (which made stops along I-70 to commemorate famous women) at https://www.firstwomanvoter.org/.

This is also the 100th anniversary of the adoption of the 19th Amendment to the Constitution, which extended the right to vote to all women in America. In celebration, First Lady Melania Trump >opened an art exhibit outside the White House commissioned from the nation's children. Some 450 artworks were submitted, with the First Lady, the Women's Suffrage Centennial Commission, and the White House curator's office choosing the winners (https://www.womensvote100.org/buildingthemovement).

Constitution Day – September 17, 2020
September 17 is Constitution Day/Citizenship Day, commemorating the September 17, 1787, signing of the U.S. Constitution. In recognition, Congress has mandated that every educational institution receiving federal funding hold an educational program about this seminal document. To assist students and educators in their studies, the National Archives and Records Administration offers key resources, including a free online version of its U.S. Constitution Workshop. Likewise, free online resources are available from the Library of Congress, the National Endowment for the Humanities, and the U.S. Census Bureau.

---
Hope Choice Annual Banquet Oct. 9 (posted 9/6/2020)
Hope Choice
While it might look differently, we WILL have our Annual Banquet. Join us via Livestream and for a complimentary dessert for you and your guest(s). Dessert drive-thru open for pick up Friday, October 9, 2020 from 5:30pm - 6:00 pm, outside the Sublette County Library. Program via Livestream begins at 7:00pm. For more info and to RSVP visit www.hopechoice.com.
---
White Pine Ski Resort joins 11 new resorts on the Indy Pass for 2020-21 (posted 9/1/2020)
White Pine Ski Resort
With the coronavirus forcing many skiers and riders to take close-to-home ski getaways and avoid large crowds, Indy Pass offers two days at 55 resorts for just $199 on sale now.

Pinedale, Wyoming's White Pine Ski Resort will participate in the Indy Pass for the 2020-21 season and join 54 other independent resorts from across North America on the best value for a multi-mountain pass on the market.

To kick off its second season, the Indy Pass announced today that eleven new resorts are joining the alliance along with dozens of independent lodging properties for the 2020-21 season.

New resorts include:
Snow King Mountain, WY
Buck Hill Ski Area, MN
White Pine Ski Resort, WY
Winterplace Ski Resort, WV
Cannon Mountain, NH
China Peak, CA
Crystal Mountain, MI
Granite Peak, WI
Lutsen Mountains, MN
Sasquatch Mountain, BC
Tamarack Resort, ID

"We are excited to be joining the Indy Pass this season and look forward to welcoming pass holders to ski and ride our resort and experience the welcoming vibe of an authentic ski hill," said Katie Lane, General Manager, White Pine.

2020-21 PRICING
Indy Pass
Adult - $199
Kids 12-and-under - $99

Peak Day Blackouts
Dec. 26-Jan. 3
Jan. 16-18, 23-24, 30-31
Feb. 6-7, 13-15
Resorts with Blackouts: Granite Peak, Lutsen Mountains, Mission Ridge, Silver Mountain

Indy+ (No Blackouts)
Adult - $299
Kids 12-and-under - $199

Indy Add-On Pass
Indy Pass price if you are a season pass holder at WHITE PINE SKI RESORT
Indy Adult - $129
Indy Kid - $69
Indy+ $199
Indy+ Kid $149

Payment Plan
Make four equal payments if purchased by 9/15

Group Discounts
Buy ten and get one pass free for your team, club, or group.
Details at indyskipass.com/pricing.

INDEPENDENT LODGING PARTNER DISCOUNTS
A new lodging section has launched on the Indy Pass website that features only independently-owned lodging properties that are operated by partner resorts or affiliates in nearby ski towns. Indy Pass holders will receive at least a 10% discount on stays. Lodging properties who qualify and wish to receive a free listing may contact the Indy Pass at info@indyskipass.com.

"Providing easy access to independent lodging facilities across the U.S. adds a lot of value for pass holders. We look forward to welcoming skiers to enjoy safe and comfortable getaways during this season," said Alan Blackburn, Owner, White Pine.

"The Get America Skiing Promise"
With COVID-19 creating uncertainty and economic hardship, the "Get America Skiing Promise" has been devised to help people buy with confidence while supporting North America's independent ski areas.

Receive an automatic credit towards a 2021-22 pass if you use your Indy Pass less than four days - no questions asked.
Zero days skied = 80% credit
One day = 60% credit
Two days = 40% credit
Three days = 20% credit"

"This is the most comprehensive and simplest buyer protection plan we've seen for a multi-resort pass. It should give people confidence when purchasing their Indy Pass this season." said Katie Lane, General Manager, White Pine.

Participating resorts for lodging for the 2020-21 season are:
WESTERN REGION - 20
ALASKA - Eaglecrest Ski Area
ALBERTA - Castle Mountain Resort
ARIZONA - Sunrise Park Ski Area
BRITISH COLUMBIA - Apex Mountain Resort, Sasquatch Mountain
CALIFORNIA - China Peak, Mt. Shasta Ski Park
IDAHO - Brundage Mountain, Silver Mountain, Tamarack Resort
OREGON - Hoodoo
MONTANA - Lost Trail Powder Mountain, Red Lodge Mountain
UTAH - Beaver Mountain
WASHINGTON - 49 Degrees North, Hurricane Ridge, Mission Ridge, White Pass
WYOMING - Snow King Mountain, White Pine Ski Resort

MIDWEST REGION - 17
MICHIGAN - Big Powderhorn Resort, Caberfae Peaks, Crystal Mountain, Pine Mountain Resort, Shanty Creek, Swiss Valley Ski Area
MINNESOTA - Lutsen Mountains, Spirit Mountain, Powder Ridge Winter Recreation, Detroit Mountain, Buck Hill
SOUTH DAKOTA - Terry Peak Ski Area
WISCONSIN - Granite Peak, Little Switzerland, Nordic Mountain, Trollhaugen, Tyrol Basin

EASTERN REGION - 18
CONNECTICUT - Mohawk Mountain Ski Area
MASSACHUSETTS - Berkshire East Mountain Resort, Catamount Mountain Resort*
NEW HAMPSHIRE - Cannon Mountain, Pats Peak, Black Mountain
NEW YORK - Catamount Mountain Resort*, Greek Peak Mountain Resort
NORTH CAROLINA - Cataloochee Ski Area
PENNSYLVANIA - Blue Knob Resort, Shawnee Mountain
TENNESSEE - Ober Gatlinburg Ski Area
VERMONT - Bolton Valley Resort, Magic Mountain, Suicide Six
VIRGINIA - Bryce Resort, Massanutten Resort
WEST VIRGINIA - Canaan Valley Ski Resort, Winterplace Ski Resort
*Catamount straddles NY/MA border

For more information contact:
Alan Blackburn or Katie Lane at 307-367-6606

Related Links:
www.whitepineski.com White Pine Ski Resort

---
Blood draws offered in September (posted 8/28/2020)
Starting Wednesday, September 16th, Sublette County Public Health will begin providing blood draws every Wednesday morning from 8:00AM--10:30AM at the Public Health Office, 619 East Hennick Street, in Pinedale.

A new partnership with Wyoming Health Fairs (WHF) will allow Public Health to provide low cost screenings to Sublette County residents. They will have limited spots available each week to serve residents in a safer, smaller scale during this COVID-19 pandemic and beyond. Services will be by appointment only, masks required.

Services available with WHF/Sublette County Public Health:
Low cost blood screenings.

Wyoming Health Fairs is a preferred provider for Blue Cross/Blue Shield. WHF will submit the claim for you (you will be responsible for any claims not paid by your insurance plan).

Wyoming Health Fairs accepts all forms of payment—check, credit/debit cards, HSA. WHF will prepare an itemized bill for you to submit to insurance for reimbursement (if requested). WHF is unable to bill Medicare. Online results within 3—5 days, mailed results within 10—14 days

Sign up at Wyoming Health Fairs for an appointment time—click on appointments & scroll down to the Pinedale Link or go to https://whf.as.me/SubletteCoPH to register.

Appointments are required—no walk-ins accepted at this time.
Please call Public Health Nursing at 307-367-2157 for more information.

---
Local Services:
Abortion Alternatives
Accounting & CPA
Apartments/Townhomes
Arts & Entertainment
Attorneys & Legal
Auction Services
Automotive
Aviation Services
Banks & Financial
Bars
Beauty Salons
Bed & Breakfasts
Boating
Bookkeeping
Builders & Contractors
Building Material
Business Services
Cabins
Cellular
Child Care
Churches
Cleaning Services
Clothing
Commercial Art
Computer Supplies
Condos
Consultants
Convenience Stores/Fuel
Convention/Meeting
Dentists
Dining
Dry Cleaning
Events
Fabric & Crafts
Fencing
Fishing
Flooring
Food & Drink
Funeral Homes
Furniture
Gifts/Western
Government
Graphic Design
Grocery & Market
Guest Ranches & Lodges
Handyman Services
Hardware & Feed
Heating
Health Care & Medical
Horseback Adventures
Insurance
Interior Design
Internet/Web/Advertising
Landscaping
Laundry
Liquor Stores
Lodging
Log Homes
Marketing
Massage Therapy
Modular Homes
Motels
Mountain Biking
Movie Theaters
Museums
Nails
Newspapers
Office Supplies
Oil Field Services
Optometrists
Organizations
Outdoor Equipment
Outfitters & Guides
Packaging & Shipping
Painters
Pet Stores
Pharmacies
Photography
Plumbing
Professional Services
Radio
Real Estate Agencies
Real Estate-FSBO
Remodeling
Retirement
Retreats
RV Camping
Schools
Scrapbooking
Septic Services
Skiing
Snowmobiling
Snow Plowing
Storage and Storage Units
Tanning
Tattoos & Body Art
Tax Preparation Services
Taxidermy
Transportation/Shuttle
Trash Services
Trucking
Veterinarians
Visitor Services