Pinedale Online Business Directory
Scrapbooking
When contacting any of these businesses, please tell them you found them on Pinedale Online!
---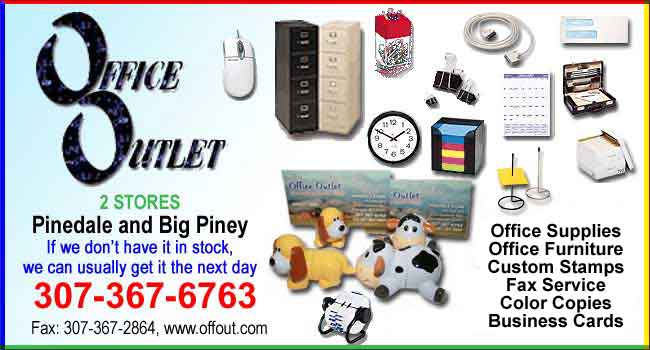 ---
Scrapbooking and supplies:
Ridley's
341 E Pine, Pinedale, 307-367-2131

To find out more about advertising on this page of our Business Directory, see our Advertising Information page or contact Pinedale Online at 307-360-7689, fax: 307-367-2864, e-mail: support@pinedaleonline.com, or stop by our office located in Office Outlet in Pinedale, 43 S. Sublette Ave. Logos and graphics are the property of their respective businesses. Copyright 2019, all rights reserved. No pictures or content on this site may be reproduced or used without permission.