For Road Conditions in Wyoming
Call 5-1-1
Toll-Free Nationwide:
1-888-996-7623
Contact the Wyoming Department of Transportation (WYDOT) and National Weather Service for more details on current road and weather conditions across the state. Subscribe to "511 Notify" to get alerts by e-mail or text messages: www.wyoroad.info
Do a Ctrl-Reload (keyboard-mouse click combination) in your browser to refresh the cam pictures for the most current views.
Is Interstate 80 in Wyoming closed and you found this page because you are stuck trying to figure out an alternate route to get to where you want to go? If so, click HERE for the current WYDOT Road Condition Map. Scroll down this page for more links that may help you.
This webpage has current road, travel and weather conditions around Pinedale, Big Piney, Marbleton, LaBarge, Farson, Bondurant, Hoback Canyon, South Pass, western Wyoming, US 191, US 189, and for the I-80 corridor across Wyoming, and roads through the Upper Green River Valley. Scroll down for more info.
Please visit our sponsors. They help make this page possible for your free viewing.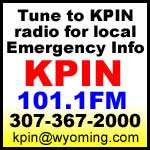 We are seeking additional sponsors for this page. Ad cost is just $25/month. Please contact Pinedale Online for details, 307-360-7689. Advertising Info